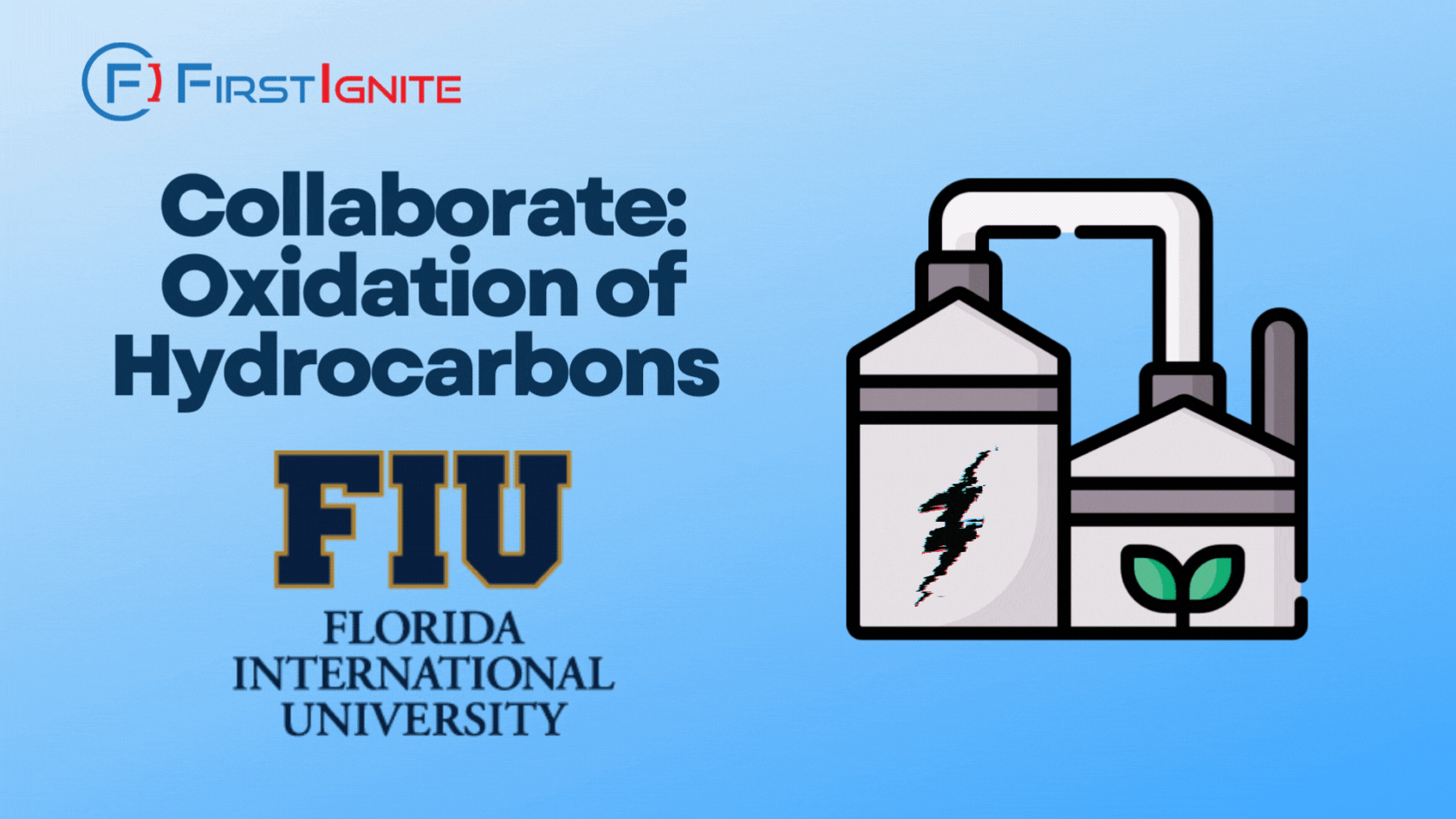 FirstIgnite is supporting the commercialization of Florida International University's new technology for copper catalysts which oxidize hydrocarbons. This technology is cost-effective and sustainable, catalysts use atmospheric oxygen as oxidant and are easy to prepare, ligands of the complexes are readily available, peripheral ligand substitution can produce catalysts tailored to specific applications, and low-grade hydrocarbons can be used as substrates of the dinuclear copper catalyst.
As of 2022, the global petrochemicals market is worth $584.50 billion and is expected to reach $1,002.45 billion by 2030. There is increasing demand for petrochemical products because they are a vital component for many industrial processes.
The technology for copper catalysts which oxidize hydrocarbons developed at Florida International University is ready for collaboration, and they are looking for industry feedback on their research and potential future collaboration (licensing, partnerships, industry feedback, etc.). Is your company the right fit? If you'd be available for a conversation with the Florida International University team, you can schedule a time directly on their team's calendar here.