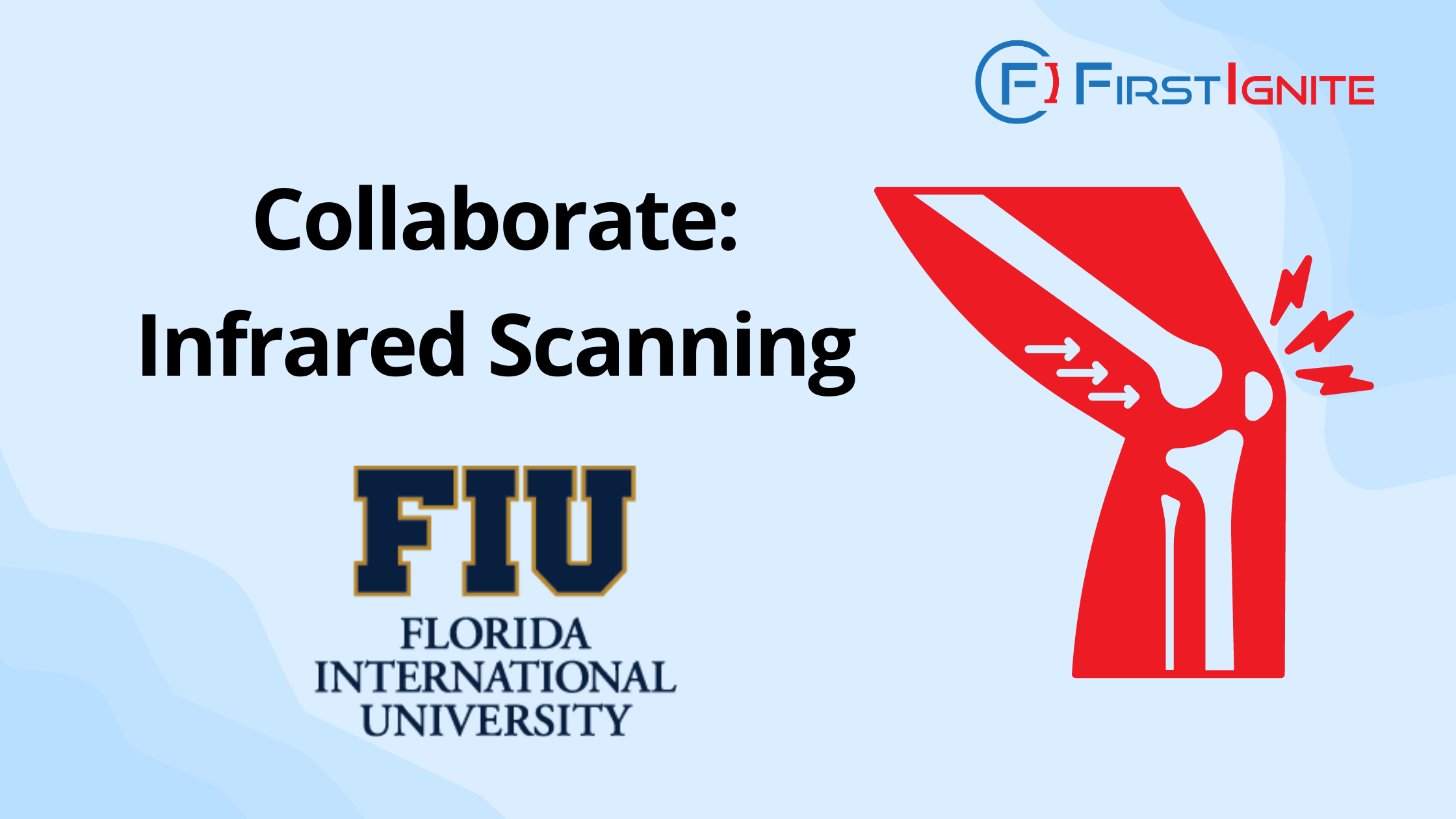 FirstIgnite is supporting the commercialization of Florida International University's new infrared scanning technology. This system enables non-invasive and non-contact scanning of both near infrared (NIR) and visible light images, specifically designed for wound assessment purposes. By offering real-time imaging of the entire wound region, it effectively maps changes in blood oxygenation and obtains accurate measurements of wound size.
This technology is applicable to hospitals, wound management, and medical imaging. In 2022, the medical imaging market was valued at $32.33 billion and is expected to reach $47.4 billion by 2030.
Florida International University's infrared scanning technology is ready for collaboration (licensing, partnerships, industry feedback, etc.). Is your company the right fit? If you'd be available for a conversation with the Florida International University team, you can schedule a time directly on their team's calendar here.